AFRICA ON THE MOVE. THIRD ASAI CONFERENCE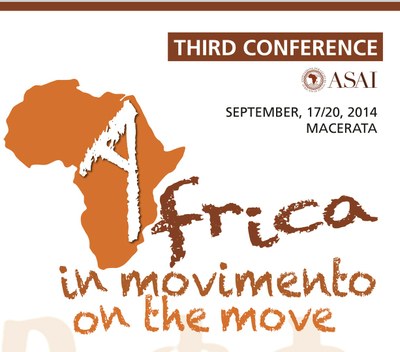 The third conference of the  Italian Association for African Studies (ASAI) is hosted this year by the University of Macerata on September 17- 20, 2014.. The event is organised  in partnership with the Interdisciplinary Centre for African Studies of the University of Macerata The main theme of the conference will be: AFRICA ON THE MOVE.
ASAI conference aims at exploring this theme with a dynamic interdisciplinary approach. The ambition is to contribute also to the renewal and strengthening of the relations between Italy and African countries in a framework of mutual benefit and effective partnership.